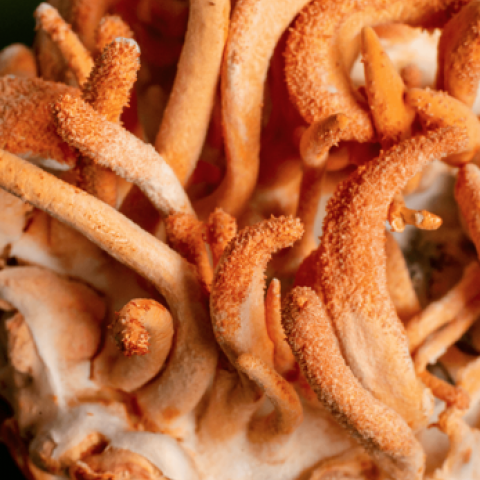 Aloha Medicinals Pure Cordyceps™
Cordyceps was thrust into the international spotlight when at the Chinese National Games in Beijing, a Chinese team of women's track and field competitors broke nine world records. Everyone on the team was tested for steroids, yet came back negative. The captain of the team soon after told the world that the team's success was a result of the ingestion of a daily Cordyceps elixir – which, in some ways naturally mimics steroids by boosting endurance, energy, vitality, and overall stamina.
Pure Cordyceps™ mushroom powder by Aloha Medicinals is a blend of the most beneficial active compounds available today. It is rich in adenosine and amino acids necessary for the production of ATP. Anyone seeking to support energy levels should add Aloha cordyceps to their daily routine. In addition, our cordyceps powder has been shown to maintain healthy inflammation levels and immune support. Pure Cordyceps™ is guaranteed to contain more than 300 mg of polysaccharides (60%) in every capsule and made by the world's largest producer of Full Spectrum medicinal mushrooms.
* American Grown and Produced, 100% Certified Organic, 100% Kosher, 100% Halal
Recommended Dose: 1 teaspoon (2g) or 1-3 (735mg) caps per day
Ingredients: Organic Cordyceps sinensis, Organic Cordyceps militaris *(mycelium, primordia, fruitbodies, and extracellular compounds)
Other Ingredients: Vegetarian Capsule (Pullulan), Organic White Milo (Growing Substrate)
Benefits may include:
Supports performance, endurance, and vitality
Immune system support
Supports heart and respiratory function
$32.00