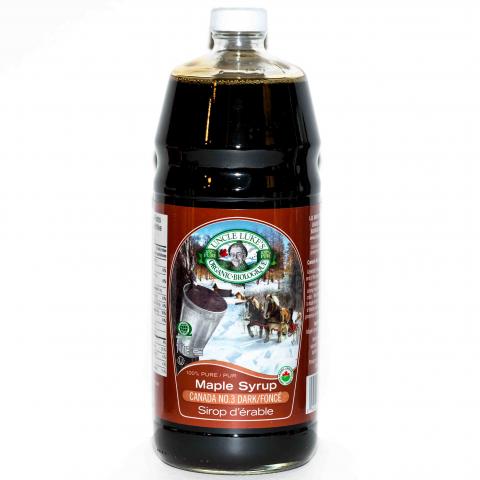 Cerified Organic from Canada. 
Uncle Luke's Maple Syrup - Grade A Very Dark. Generally harvested at the very end of the maple season. Has strong maple flavour and darker color. 
Maple syrup is very mineral-rich containing high levels of magnesium, potassium, zinc, and iron, but it's been shown that very dark syrup boasts around 27% more total mineral content than amber syrup. In addition, very dark maple syrup also contains about 2 times the amount of phenols and antioxidants than lighter, amber syrup.
This is a heated product. Nothing added.
Click for the books The Master Cleanser or Healing for the Age of Enlightenment
1L
$28.00