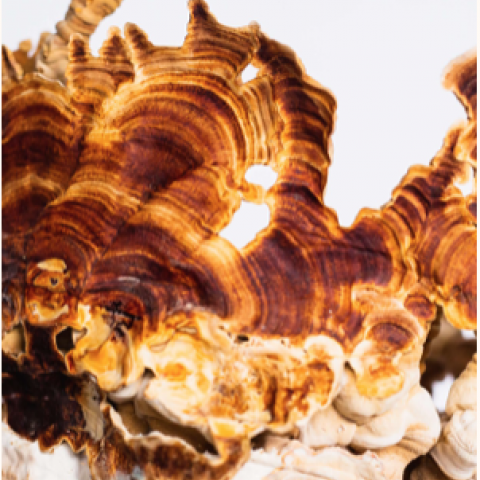 Red Reishi, traditionally known as the "Mushroom of Immortality" is commonly said to be the most potent adaptogen available, helping to increase the body's resistance to stress and helping it overcome health challenges more quickly. Known to promote longevity, Pure Red Reishi is guaranteed to contain more than 300 mg of polysaccharides (60%) in every capsule and is made by the world's largest producer of medicinal mushrooms.
Our mushrooms are harvested and then go into our steam room where they are steamed >90c for >2 hours. Then they go into the dehydration room and get micronized after they are dry. This to increase the bioavailability of the medicinal properties.
Canadian Grown and Produced, 100% Certified.
Recommended Dose: 1 teaspoon (2 g) or 1-4 (500mg) caps per day
Ingredients: Red Reishi *(mycelium, primordia, fruiting bodies, and extracellular compounds)
Other Ingredients: Vegetarian Capsule, 100% Organic White Milo (Growing Substrate)
Benefits may include:
Immune system support
Anti-aging properties
Cardiovascular health support
Source of antioxidants
Mood supporting benefits
100-640mg vegcaps
$35.00