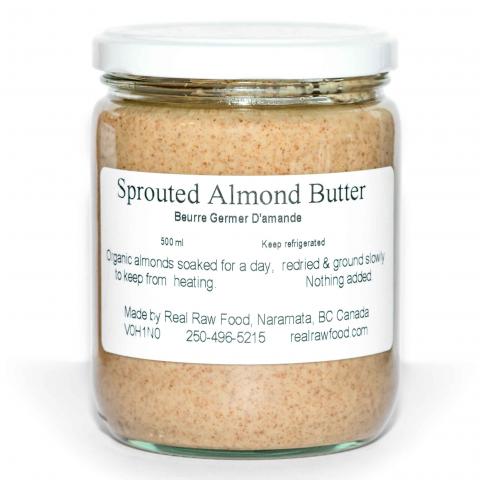 Sprouting makes almond butter taste better! The sprouting process also transforms the nuts from a dormant state to a living food that is said to be easier to digest and more nutritious. The nuts are soaked for 24 hours, then dried throughly. Stone ground slowly to keep from heating. Nothing is Added. Certified Organic and Unpasteurized, from Italy. Flavourful and small, from a hard shelled variety (Butte/Padre). These do not contain any bitter nuts and are the same as a Butte/Padre almond from California. Makes the best almond milk in any blender and you won't need to strain after. In water add a banana, vanilla and coconut sugar. Nutrional info 500ml jar = 1.4lb almond butter.
$25.00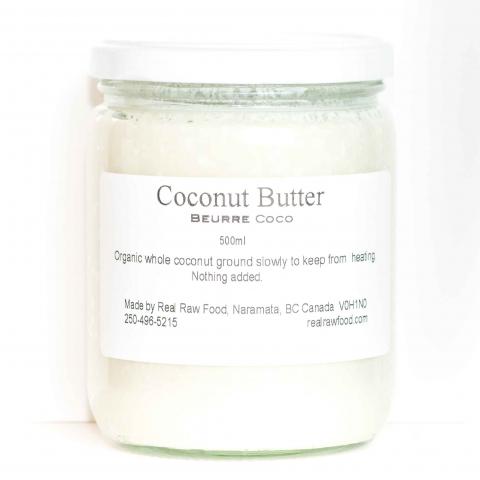 Certified Organic. Unheated. Creamy smooth made right here from whole coconut meat. Stone ground slowly to keep from heating. Tastes like fresh coconut. Great in smoothies but use with other nuts to emulsify. Raw coconut butter has about 65% oil content so this can substitute for coconut oil in many uses. Coconut For Good Health Coconut info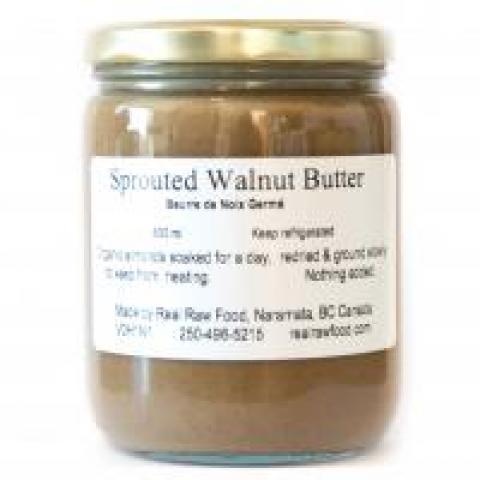 Sprouted walnuts stone ground slowly to keep from heating. Makes the best sprouted nut milk.  Keep Cool. Certified organic from California, unheated.