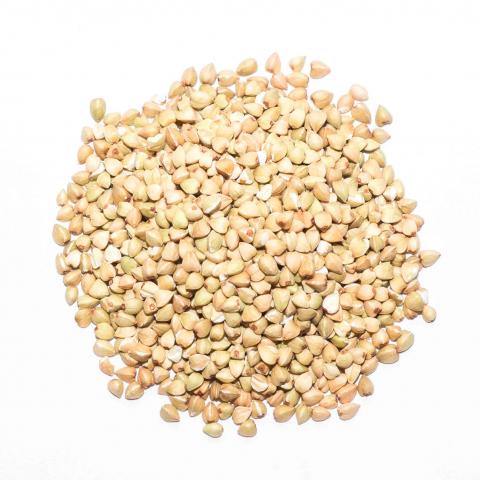 Certified Organic and Sproutable, from Canada.
A mainstay of traditional Eastern European cuisine. Organic Buckwheat Groats are the hulled seeds of the buckwheat plant. Buckwheat groats are gluten free seeds from a plant related to rhubarb. The outer husk is pulled away and the grain-like fruit is harvested and eaten. First cultivated in Southeast Asia thousands of years ago, in time buckwheat journeyed west and took root in Eastern Europe, where it became the star of many classic dishes. Buckwheat is very nutritious, making it popular in many nations across the globe. Buckwheat provides complete protein, including all the essential amino acids.
These groats can be steam-cooked like rice for salads and side dishes or ground in your own mill into fresh flour. Buckwheat also make an excellent hot breakfast porridge or side dish at dinner and can replace rice or any other grain called for in pilafs, casseroles and more. Use Buckwheat in any recipe that calls for whole grains. These soft white seeds have a mild flavor, but when toasted or roasted, they have a delightfully intense flavor. 
$6.00