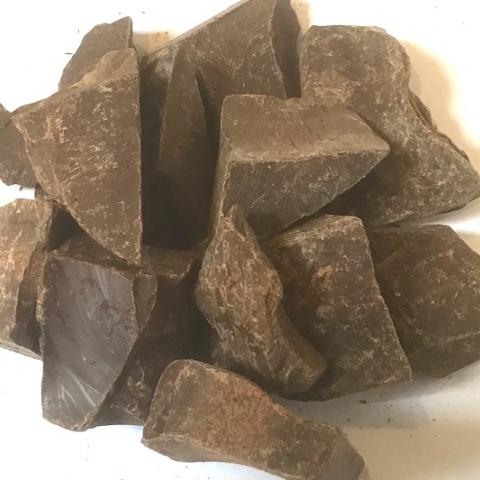 Certified Organic from Peru.
Grown in the San Martin region, located in the upper part of the Peruvian Amazon rainforest. The raw cacao beans are fermented, lightly roasted to bring out the fine flavours, dried and ground slowly to a fine smooth paste, then tempered and kibbled. Still considered 'raw'. 
Cacao beans are naturally high in several minerals, especially manganese, magnesium, phosphorus, potassium, iron and zinc. In addition to minerals, cocoa also contains some caffeine and theobromine.
Benefits:
May Help Reduce Inflammation and Oxidative Stress
Supports Cardiovascular and Metabolic Health
Can Improve Your Mood and Energy
May Help Protect Your Brain and Improve Mental Performance
$10.50