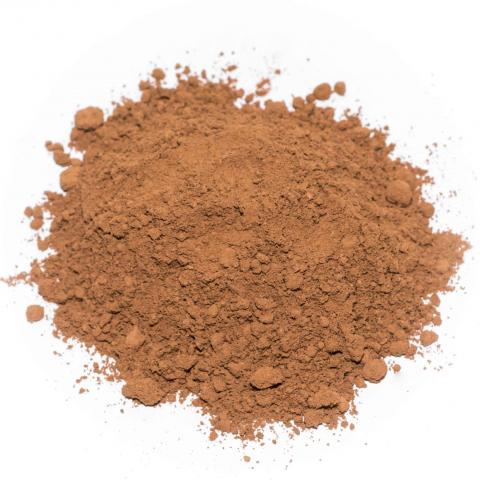 Certified Organic from Ecuador.
*This is the original cacao powder we have sold for many years. 
Also know as Raw Cocoa Powder. Unheated, 100% Arriba Nacional Variety, and fermented for an excellent chocolate flavour. Raw cacao beans, theobroma cacao, are pressed to make Cacao/Cocoa Butter and Powder. Cacao beans are naturally high in several minerals, especially manganese, magnesium, phosphorus, potassium, iron and zinc. In addition to minerals, cocoa also contains some caffeine and theobromine.
Contains 10-12% cocoa butter.
Benefits:
May Help Reduce Inflammation and Oxidative Stress

Supports Cardiovascular and Metabolic Health

Can Improve Your Mood and Energy

May Help Protect Your Brain and Improve Mental Performance
Use it to make: great smoothies with fresh nut milk and banana, baked goods, homemade chocolate or your favourite raw dessert. 
$12.50