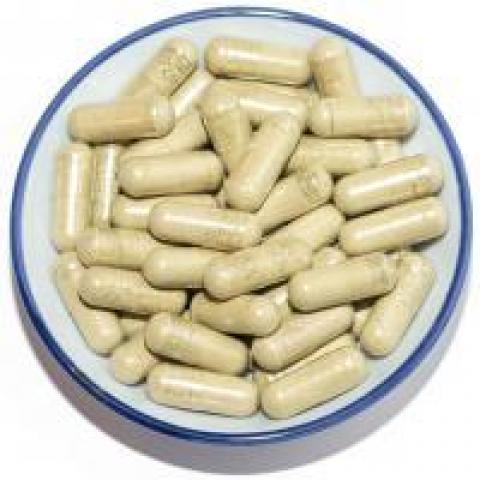 ,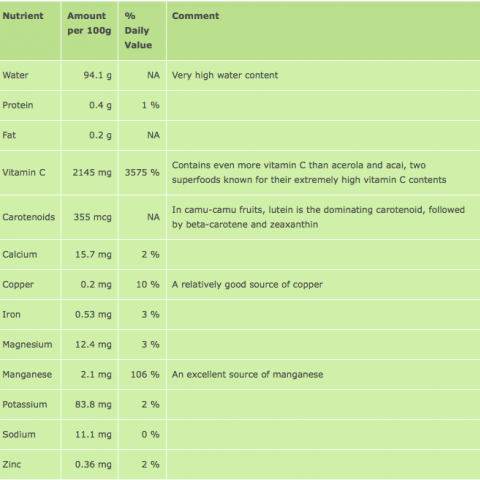 *You can find Camu Powder in the Fruit Category. 
Certified Organic from Peru.
The small red Camu berry is respected worldwide as "nature's vitamin pill." Containing a higher naturally occurring vitamin C content than any other food on the planet, Camu has long been used for its nutritional and medicinal attributes. Grown organically in Peru and freeze-dried to protect the nutrient potential of this extraordinary berry. 
Directions: 2-4 caps per day, or as recommended by your health practitioner
200 veg caps/735mg
$38.00