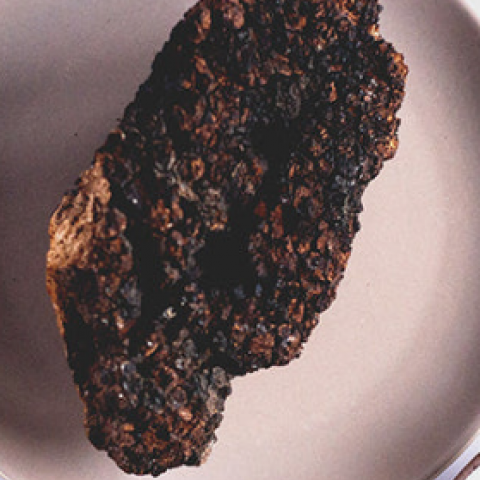 Certified Organic, Wild-Harvested Chaga Mushroom Powder from Canada. 
It's really no wonder Chaga has long been revered as the King of Mushrooms. These birch-dwelling Chaga mushroom supplements hold one of the highest antioxidant values of any food on the planet, making Chaga a true force against free radicals that works hard to protect you at the cellular level.
Many swear by its anti-aging properties, as well as its ability to reduce stress, lower cholesterol, and fight inflammation.
Our mushrooms go through a proprietary two-step process using steam to extract the beta-glucans from the fungal cell walls (Chitin). They are then micronized into a fine powder. The end result is a ready-to-use bioavailable mushroom powder.
Stay Wyld Chaga is wild-harvested using sustainable and ethical harvesting practices in Northern and Eastern Canada, far away from civilization or contaminants.
Recommended dose: Adults: Take up to 1 teaspoon (2g) or 1 to 4 (500mg) caps per day.
Ingredients: Organic, Wild Chaga Mushrooms (Inonotus obliquus)
Benefits may include:
Antioxidant-Dense Superfood
Immune System Boost
Cellular Protection
Calming Adaptogen
Inflammation Control
Healthy Skin, Hair, and Nail Support
$25.00