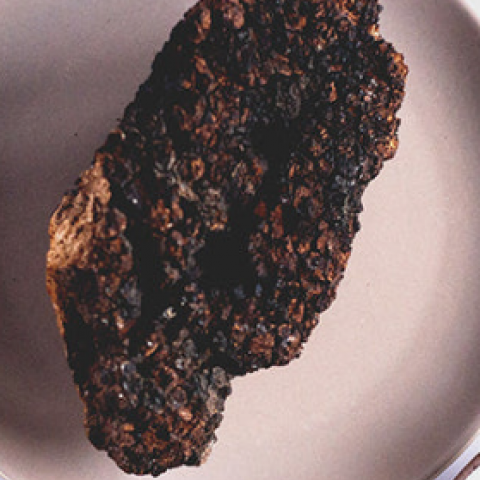 (90 veg caps) Discounted 25% from $24
This is a unique blend of cultivated and wildcrafted Chaga. Wild Chaga is harvested for the maximum beneficial properties, such as being a source of antioxidants, phytosterols, and betulinic acid (triterpenes).  Guaranteed to contain more than 300 mg of polysaccharides (60%) in every capsule and made by the world's largest producer of medicinal mushrooms.
Our mushrooms are harvested and then go into our steam room where they are steamed >90c for >2 hours. Then they go into the dehydration room and get micronized after they are dry. This to increase the bioavailability of the medicinal properties.
Our bulk Chaga is Canadian Grown and Produced, Certified Organic.
Recommended dose: Adults: Take up to 1 teaspoon (2g) or 1 to 4 (500mg) caps per day.
Ingredients: Wild Crafted Inonuotus obliquus, Cultivated Inonuotus obliquus *(mycelium, primordia, fruitbodies, and extracellular compounds)
Other ingredients: Vegetarian Capsule (Pullulan), Organic White Milo (Growing Substrate) 
Benefits may include:
Helps to balance metabolic systems
Antioxidant properties
Immune system support
Lowering Blood Sugar
Anti-Inflammatory
$18.00