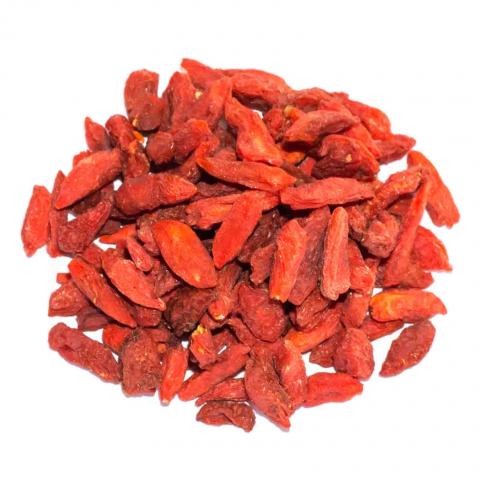 Certified Organic from Northern China.
Tested for impurities, which confirms that these are truly organic. If you find "Organic Goji" at a lower price, be aware they may not be actually organic.
The medicinal use of goji berries in Traditional Chinese Medicine (TCM) dates back to at least 200 B.C. They are a surprisingly high-protein snack, they offer a good dose of fiber, and contain over 20 different vitamins and minerals, and, of course, are a wealth of antioxidants. 
$12.00