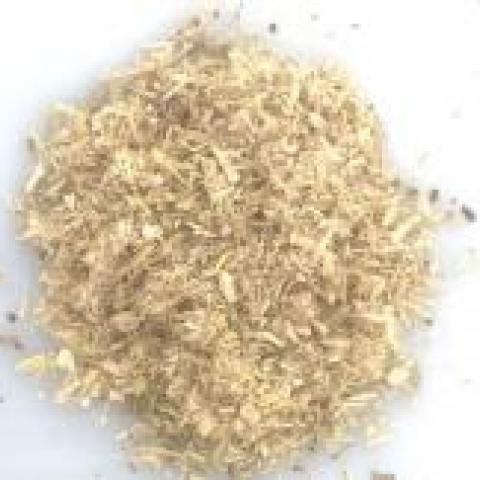 Certified Organic herbs from India, USA and Europe.
Ingredients: Slippery Elm, Licorice Root and Marshmallow Root. 
"If we can create a more suitable intestinal environment for more beneficial bacteria, and repopulate the gut with colonizing probiotics that will rebuild a healthy microbiome, this is a great step towards digestive health and self-sufficiency without taking lifelong probiotics." Excerpt From: Douillard, John. "Eat Wheat: A Scientific and Clinically-Proven Approach to Safely Bringing Wheat and Dairy Back Into Your Diet."
The following is a 2-step comprehensive plan for restoring gut health:
1. Support intestinal mucus membranes by bringing your elimination back into balance with this soluble-fiber tea made from a slippery elm, licorice root, and marshmallow root mixture to create the best possible environment for healthy microbes to thrive.
2. Introduce healthy, colonizing probiotics (Gutpro/MegaSpore) for a few months—instead of the rest of your life with transient probiotics—to help establish new beneficial, permanent bacterial residents to proliferate in your gut and enhance your health and digestion.
 
Directions:
1. Soak 3 or 4 tablespoons of the pre-mixed herbs in 2 quarts of water overnight.  (Soaking overnight is not mandatory, but it gives you a stronger decoction.)
3. Boil the mixture down to 1/2 quart in the morning.
4. Strain the mixture through a metal strainer, using a large spoon to push it through.
5. Save the liquid and discard the herbs. (This should make 2 cups).
6. Take 1 tablespoon of the liquid every 2 hours on an empty stomach for 1 month, and sometimes for 2 months if needed.
 
Note: If there is an overgrowth of undesirable bacteria in the small and large intestines, There is clinical success adding a beneficial yeast called Saccharomyces Boulardii, which has been shown to knock out undesirable yeast and bacteria in the digestive tract.
$33.00