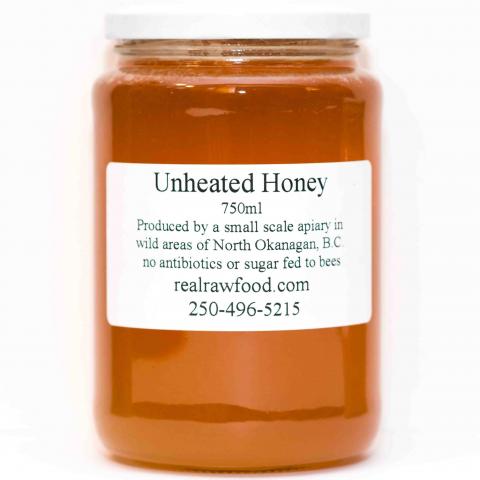 Wild-crafted from Okanagan Valley mountains.
The hives are put far from contamination sources and are located in spray-free zones, near conservation lands of wild flowers here in BC.
Unheated, pure & unpastuerized, no antibiotics. Bees are not fed sugar. Purchase of this product supports small-scale, local agriculture. Excellent light flavour.
$19.00