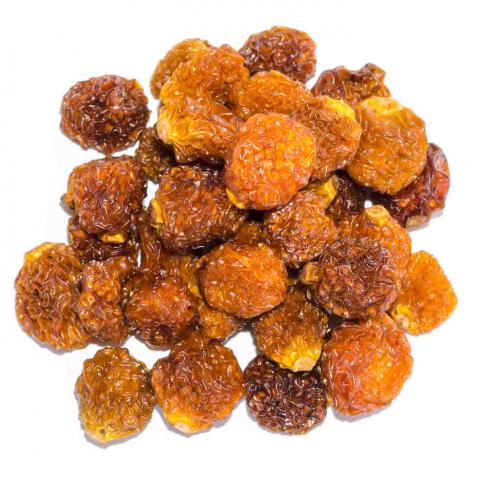 Certified Organic from Peru.
Incan berries (also known as golden berries) have been enjoyed for their health properties in South American cultures for thousands of years, and for their unique sweet and tart taste.
These berries are grown in Peru on a small shrub. Only the finest vine-ripened berries are selected for harvest, where they are naturally sun-dried to a moisture level of approximately 15%, to retain a soft and chewy texture.
100% pure. They do not contain any added sugar or preservatives. Dried at low temperature.
$8.00