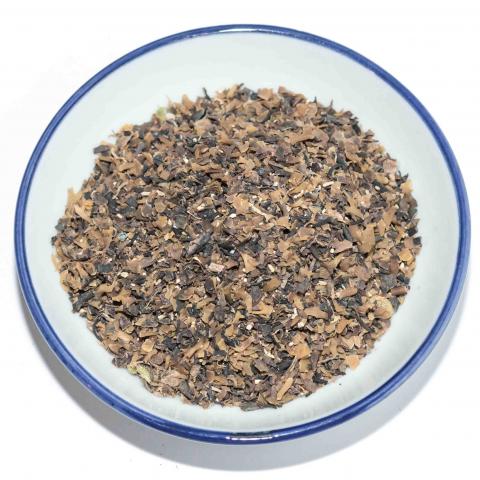 Wild-Harvested Irish Moss from Peru
Wild-harvested, edible red seaweed from Peru (C. Chamissoi) Sun bleached in sea water and then dried. 
To make Irish Moss Paste:
Soak it overnight or longer and then rinse it well.
Put about 1/2 a cup of the moss with about 1 1/4 cup water in the blender.
Blend till it becomes a thick gelatinous consistency.
Then squeeze it through a nutmilk bag.
Place in glass bowl in refrigerator to set up. Irish moss paste will last in the refrigerator for a at least 10 days.
Benefits:
Supports Digestion
Supports Brain Health
Boosts Immune Function
May have Anti-Tumor Effects
Improves Skin Health
High in Iodine
Aids Lung Health (Expectorant)
Reduces Inflammation
Increases Metabolism
*Irish Moss is basically flavorless and can be easily added to smoothie, juice and soup recipes or used as a thickener in sauces and raw desserts. 
"The cheesecake recipe we used called for a couple tbsps of the moss gel and it really made a big difference in the texture and quality of the dessert. I've made raw cheesecakes before, but they were really thick and almost too rich (all nuts). The one I made with irish moss had a lighter, creamier texture but also more structure (it holds itself together)".
$25.00