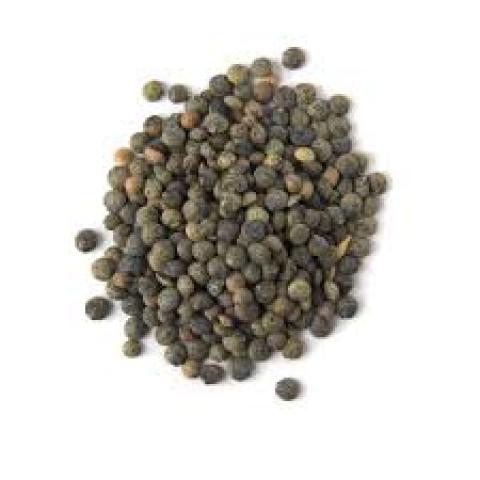 Certified Organic from British Columbia, Canada.
French lentils are a variety of green lentils. What sets them apart from standard green lentils is their slightly darker hue and smaller size. They're about one third the size of standard green lentils. They are special because they hold their shape better than pretty much any other type of lentils, so they are the ideal contender for salads as well as light soups, when you'd rather the lentils in the pot not turn to mush. Their flavor is also slightly different than other types; it's a bit nutty and peppery, with a slight mineral-like, earthy flavor.
These lentils are grown in beautiful British Columbia on healthy organic soils. It is part of Fieldstone Granary's coordinated Organic Producer plan, where crops are grown within one degree of separation, according to the high standards of the Canadian Organic Regime. This way Fieldstone can assure a high level of purity and integrity of the grain.
Storage: Store lentils in an airtight container in a cool, dry and dark place, for up to 12 months. Cooked lentils will keep fresh in the refrigerator for about three days if placed in a covered container.
$4.50