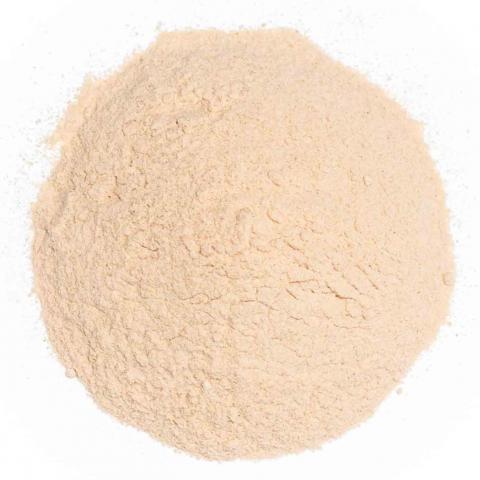 Certified Organic from Peru.
Lucuma fruit powder has a distinctively sweet and fragrant taste that provides a natural sweetening to desserts without increasing your blood sugar levels, unlike many sweeteners that offer empty calories.
A healthy alternative to sugar, lucuma powder may be useful for diabetics and people with other health issues. Lucuma fruit powder can be added to any beverage, smoothie, yogurt, granola, pudding or pastry and is ideal for making gourmet ice cream products, nutritional supplements and functional beverages because it helps combine and emulsify fats and oils with sugars and polysaccharides. Lucuma also makes healthy baby food.
This variety is said to be superior to the yellow. Dried at low temperature.
$14.00