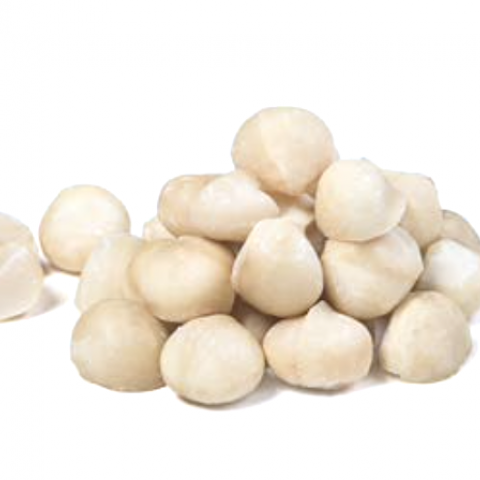 Certified Organic from Kenya.
*These are the highest grade: 50:50 half & whole.
Our producer became a practicer in sustainability itself: organic is as natural for the market leader of macadamia nuts as social commitment, fair trade and value creation in Kenya. Macadamias have been grown in Kenya for generations. However, not on plantations, but in ecological agroforestry systems! The trees grow there on small plots of land between other fruit and vegetable varieties. They provide each other with shade and keep pests at bay, and at the same time the falling leaves ensure humus-rich soil.
These macadamia nuts taste great due to a unique process where they are dried at low temperature and shelled without the use of water which would cause off flavours. This insures quality and enhances sweetness and shelf life. Every single nut is cracked and sorted by hand. This ensures job opportunities as well as produces the most whole and cleanest (no shell bits/dust) kernels. 
*It is difficult to over-eat Macadamia nuts as their enzymes "signal" to the brain to stop eating. People experience this phenomena as: munching with full appetite and noticing that they taste "different".
$21.00