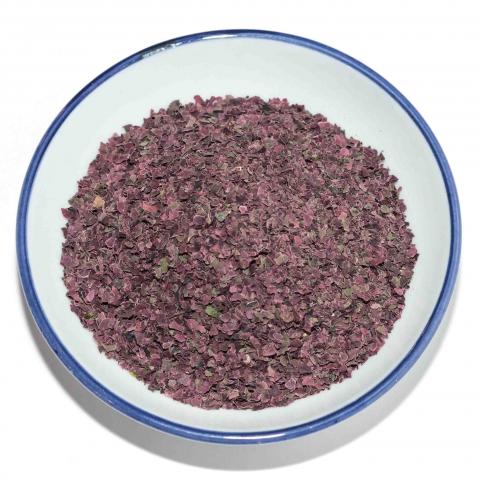 Wild-Crafted from the Bay of Fundy, Canada. 
This Dulse is gathered by experienced hand-harvesters and sun-dried. This process ensures that the best seaweeds are harvested while also being gentle on the ecosystem. Harvested each season off the shores of Bay of Fundy on the east coast of Canada. We choose to sell the superior dulse from Dark Harbour.
Dulse Flakes are excellent added to salads or soups. How could you find a delicious food richer in minerals?
$15.00