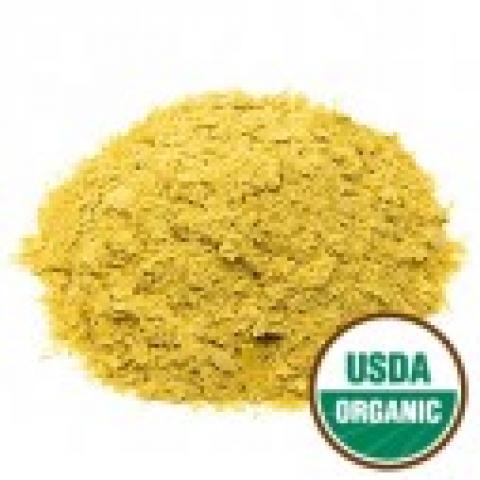 Organic, Non-Fortified Nutritional Yeast Powder from Estonia
Our Organic Nutritional Yeast Powder is from selected organic strains and lactic acid bacteria cultures bred in a wholly organic nutrient solution made from organic grain, pure spring water and enzymes. The yeast strain is Saccharomyces cerevisiae. It is an inactive food grade nutritional yeast containing B vitamins and dietary fiber, and made up of over 1/3 protein.
Ingredients: Organic yeast autolysate (Saccharomyces cerevisiae) grown on organic molasses.
Nutritional Yeast is known for its Flavor, Texture and Nutition. Bio-Engevita® has a savory, bready, nutty flavor and is designed to be used in organic seasonings, vegetarian and vegan food, meat products or just as is to sprinkle on salads or muesli. The waterbinding and emulsifying properties of inactive yeast as nutritional yeast is also beneficial in various foods such as soups, sauces and vegetarian spreads.
Organic Yeast contains minimum 30% of high quality proteins. Bio-Engevita® scores also as a source of B vitamins such as folate and has a high content of dietary fibers.
*Certified organic from a Canadian company. • Ideal for 100% ORGANIC foods • All-Natural, Non-GMO, Allergen-free, Gluten-free, Vegan, Kosher, Halal.
Applications: Nutritional supplement, energy bars, shakes and beverages, meal topper, salads, seasoning blends, crackers, tofu products, patés, soups, meat substitutes, dips, etc. 
$8.50