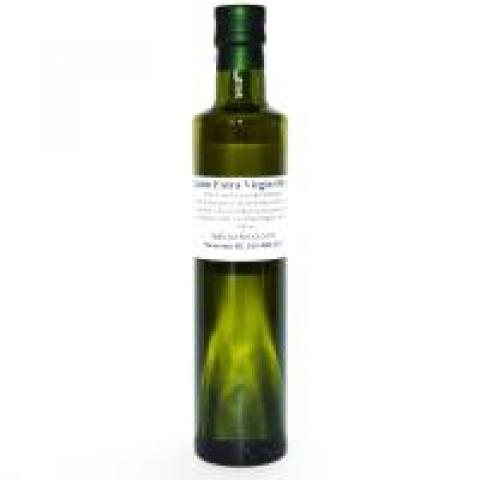 Certified Organic In Glass Bottles from Peru. Very high Quality Extra Virgin, Kosher, 1st pressing, Cold Pressed, Unfiltered, Eco Harvested. Olivico won the BIOL PRIZE, to the best organic extra-virgin olive oil worldwide, awarded according to the international jury panel test and the results of a chemical analysis.
It is important to know that there is no single olive oil, because the characteristics of the soil, the climate, the variety of the olive, the collection system and the transforming treatment will give rise to infinite oils.
Extra virgin olive oil Olivico has the intense and wonderful flavor that characterizes us for several reasons, among which we can highlight the manual harvest of the olives we use that are immediately taken to the press to obtain the best results.
The pressing is cold so that it can conserve the same biological properties (nutritional, medicinal values, etc.) that it had when it was in its original form of fruit.
With a acidity of 0.2 to 0.5 and a level of peroxides less than 10, we guarantee the excellent quality of our oil. Olivico olive oil comes from a blend or mix of various types of olives.
$20.00