Olives - Sea Salt - No Pits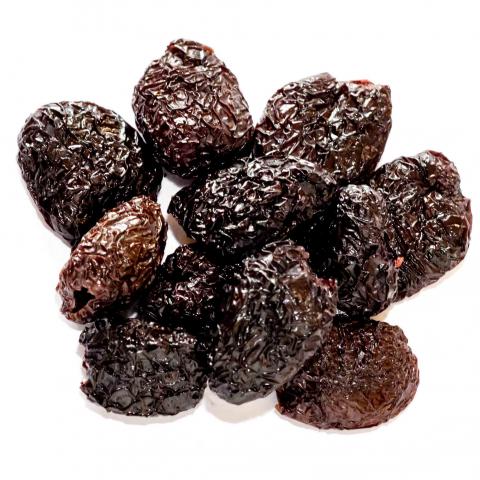 Certified Organic from Peru.
These jumbo, ripe Botija Olives from Olivico Farm in Peru have been dried at low temperatures (below 110 degrees farenheit). All the natural oil of the olive is intact; they are very juicy.
This is a premium olive grown on the coastal desert plains of southern Peru. Ecologically cultivated, hand-picked & packed with extraordinary care. Dried Botija Olives are fermented first in a sea salt pond for 3+ months then rinsed and dried.
*This latest batch seems to be extra salty. We've found running them under water breifly helps remove some of the salt. 
$14.00