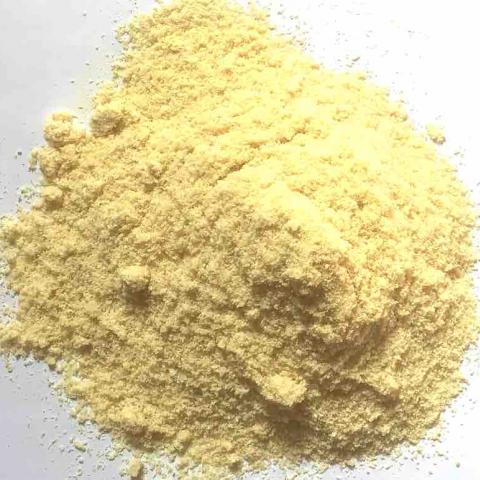 "Perhaps the most nutritionally dense food in the world!"
Rice Bran Solubles are made from the bran and germ leftover when brown rice is husked to make white rice. The water-soluble components of the bran are then enzymatically extracted, leaving you with a very nutrionally rich food. Loaded with B vitamins, tocotrienols (vitamin E), CoQ10, and many other vitamins, minerals and antioxidants, they are a great addition to your daily smoothies, cereal, or even baked goods. 
Ingredients: Stabilized Rice Bran and Germ (the most nutrient dense part of rice), separated from insoluble fibre without heat or chemicals. Kosher and Non GMO.
Smoothie: Blend in water 1/2 cup RBS, Almond Butter, Coconut Milk Powder, 2 Bananas and a squirt of Stevia or Honey. Flavour with cocoa or fruit. (serves 4 or 6)
Rice bran solubles are known for their ability to nourish the skin, lower cholesterol, reduce inflammation, and even regulate blood sugar as seen in a study published by the Journal of Nutritional Biochemistry. They may be also be helpful in the prevention of arthritis, cancer, peripheral neuropathy and cardiovascular disease. 
"Until recently, Vitamin E was thought to be composed of several TOCOPHEROLS, the most powerful form of which is ALPHA-TOCOPHEROL. Vitamin E is of great nutritional importance. 
All body tissues, especially the adrenal and pituitary glands, have high concentrates of Vitamin E, but storage is mainly in the muscles, fatty tissues, and liver. Recently, a new class of compounds related to the TOCOPHEROLS has been discovered, and these compounds are called TOCOTRIENOLS. According to a noted expert in the field of Vitamin E research, ALPHA-TOCOTRIENOL is 40-60 times more potent than ALPHA-TOCOPHEROL. At the present time, there are four named TOCOTRIENOLS. An additional 20 unnamed TOCOTRIENOLS have been discovered. By way of example, DELTA-TOCOTRIENOL is 200 times more potent than ALPHA-TOCOTRIENOL."
Pregnant women must have adequate Vitamin E while fetus is forming to avoid narrowing of the body, cleft palate, crowded teeth, barrel chest and even muscular dystrophy. It is absolutely essential to health.
Food is the only way to get vitamins.
Vitamin E- understanding tocopherols and tocotrienols
Tocotrienols and Breast Cancer    
 Not All Derivatives of Rice Are Equal In Nutritional Bioavailability
$22.00