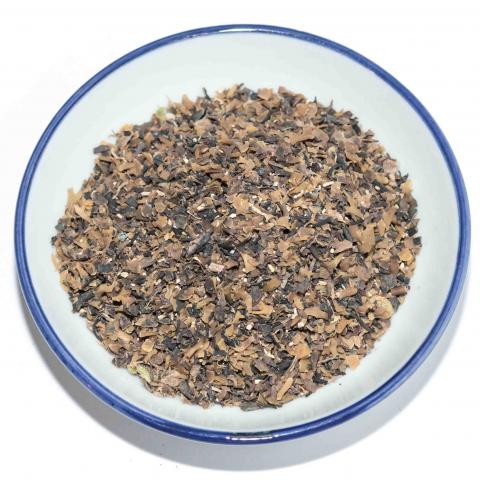 Wild-Crafted from the East Coast.
Granulated Irish Moss (Chrondus Crispus) from the wild shore of the east coast of Canada. Sun bleached in sea water and then dried. This brown irish moss is said to be more gelatinous than the white that has been bleached much longer.
To make Irish Moss Paste:
Soak it overnight or longer and then rinse it well.
Put about 1/2 a cup of the moss with about 1 1/4 cup water in the blender.
Blend till it becomes a thick gelatinous consistency.
Then squeeze it through a nutmilk bag.
Place in glass bowl in refrigerator to set up. Irish moss paste will last in the refrigerator for a at least 10 days.
Benefits:
Supports Digestion
Supports Brain Health
Boosts Immune Function
May have Anti-Tumor Effects
Improves Skin Health
High in Iodine
Aids Lung Health (Expectorant)
Reduces Inflammation
Increases Metabolism
*Irish Moss is basically flavorless and can be easily added to smoothie, juice and soup recipes or used as a thickener in sauces and raw desserts. 
"The cheesecake recipe we used called for a couple tbsps of the moss gel and it really made a big difference in the texture and quality of the dessert. I've made raw cheesecakes before, but they were really thick and almost too rich (all nuts). The one I made with irish moss had a lighter, creamier texture but also more structure (it holds itself together)".
$15.00