1 lb cacao paste
1/3 lb cacao butter
1/4lb unpasteurized butter (optional) or coconut butter
1/4 Cup honey or agave
Melt very, very slowly. I take a slow cooker, put a little water in it, stand a glass in it so my pottery bowl of chocolate sits above the rim so the heat can escape. Stir and melt.
Add 4 to 6 Cups dried coconut
Stir till coated. Drop with a spoon on to teflon or plastic or waxedpaper covered cookie sheets.
Refrigerate. Remove from sheets and store in container in the fridge.
Ingredients for this recipe:
Certified Organic from Ecuador. Also know as Raw Cocoa Butter. Unheated, 100% Arriba Nacional Variety, fermented for excellent chocolate flavour. Raw Cacao Nibs are pressed to make Cacao/Cocoa...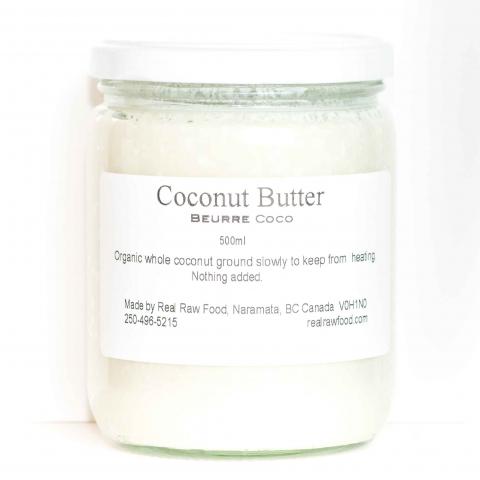 Certified Organic. Unheated. Creamy smooth made right here from whole coconut meat. Stone ground slowly to keep from heating. Tastes like fresh coconut. Great in smoothies but use with other nuts...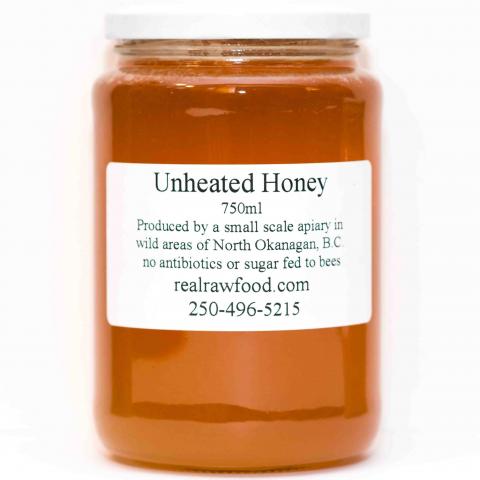 Wild-crafted from Okanagan Valley mountains. The hives are put far from contamination sources and are located in spray-free zones, near conservation lands of wild flowers here in BC. ...